Partners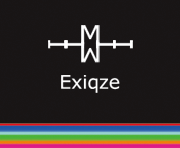 Exiqze was established in 1999 by a team of technology experts specializing in Computer Software, Hardware, Networking and Security.
Exiqze offers a complete product line including Internet Services, comprehensive hosting solutions, Corporate Identity, Web site Design and creation tools, Website Development, Search Engine Optimization, Desktop Publishing, Video Creation and Editing, Sound Mastering, Email Marketing and Content Management Systems.
Localization Partners
Opticentre has built strong partner relationships with major software vendors in order to bring the right solution to the right place at the right time for the client.
Microsoft.
Founded in 1975, Microsoft is the worldwide leader in software, services and Internet technologies for personal and business computing.
Microsoft.com.
Adobe.
Adobe software and services revolutionize how the world engages with ideas and information - anytime, anywhere, and through any medium. Learn more.
Adobe.com.
Google.
Google's mission is to organize the world's information and make it universally accessible and useful.
Google.com.